We, at Doddanavar Global Energy Pvt Ltd (DGEPL), are proud to partner with conglomerates in the field of wind energy like GE Wind and Sinovel.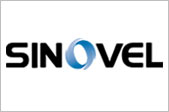 Sinovel: Sinovel Wind Group Co., Ltd. Is China's first specialized high tech and one of the world's well known manufacturer engaged in independent design,development,manufacture and sale of large scale onshore,offshore and intertidal series of wind turbines.These Wind Turbine Generators are designed to adopt to a global variety of wind resourcesAnd environmental conditions. With the localization of major technical equipments as it'shistorical mission, the supply of clean energy to the world and mankind as it's duty,Sinovel has committed as it's core corporate culture the idea of "Challenge,Innovation and Transdence".Technological innovation,localization,scale production,international expansion and serviceIntegration as it's long term development strategy,Sinovel has created many milestones and miracles in the Wind Power industry in China.



GE Wind: Product evolution. It's one of the things GE does best, especially when it comes to the next generation of wind turbines. Building on a strong power generation heritage spanning more than a century, the onshore wind turbines deliver proven performance, availability and reliability—creating more value for their customers. As one of the world's leading wind turbine suppliers, GE Energy's current product portfolio includes wind turbines with rated capacities ranging from 1.5 MW – 4.1 MW and support services extending from development assistance to operation and maintenance.